PR for Startups: The 10 Step Process I Use to Get Press (2018 Update)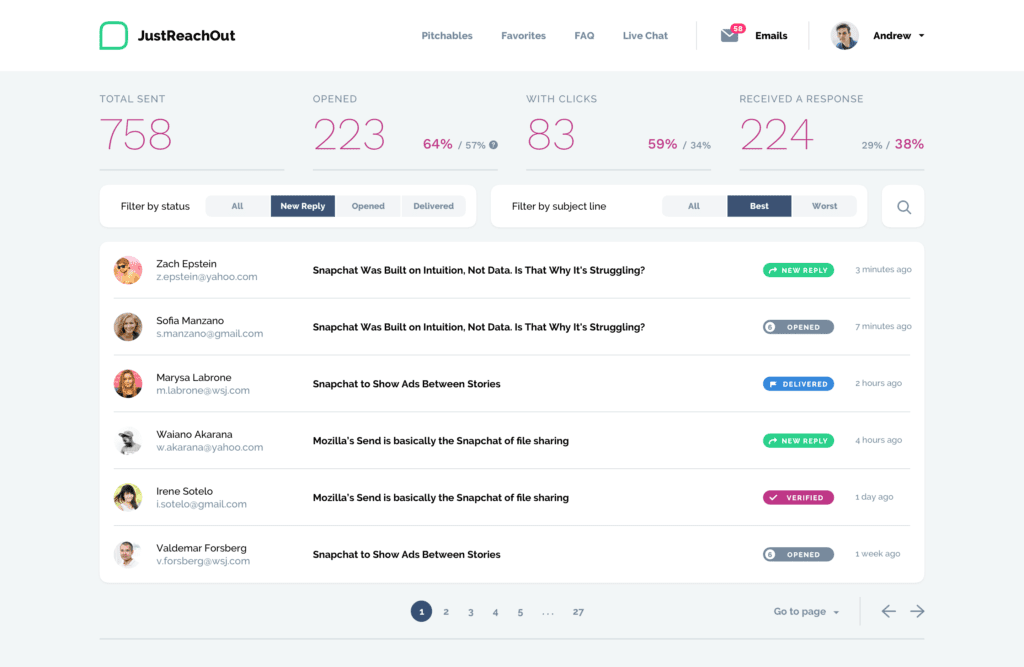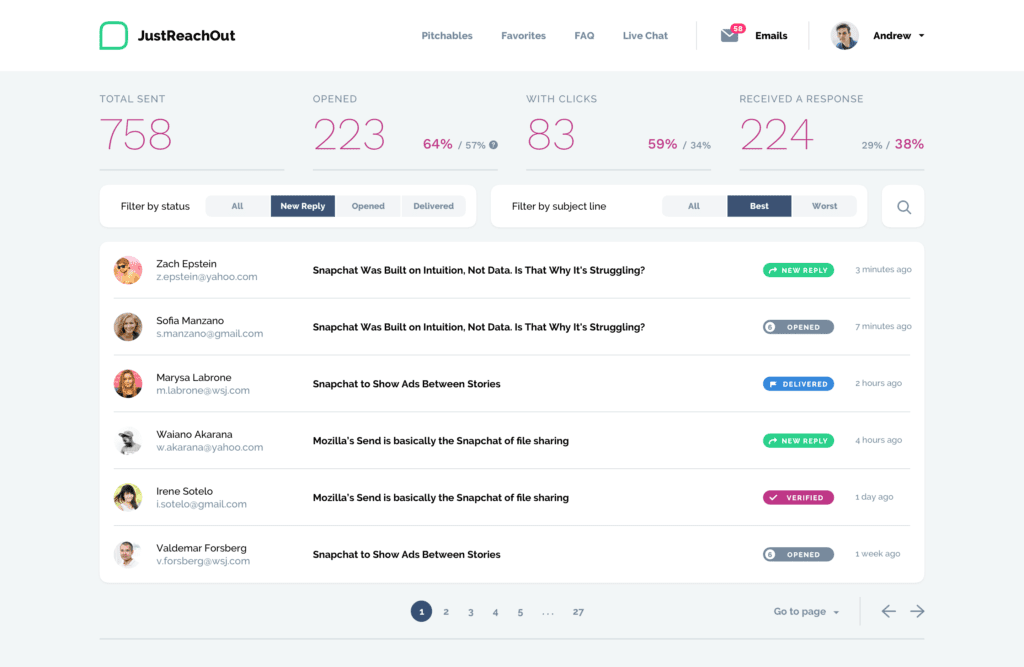 So now, all you have to do is search for a specific topic and our software lists out all the relevant journalists for that topic based on their past writing. Not only that, but the software also monitors daily press opportunities on sites such as ProfNet, Reddit, and Quora to find the right fit for your business.
Ok, so you have found a bunch of journalists who will be interested in your story and are now ready to send out those lengthy pitch emails that you always wanted to send, right? Hold your horses.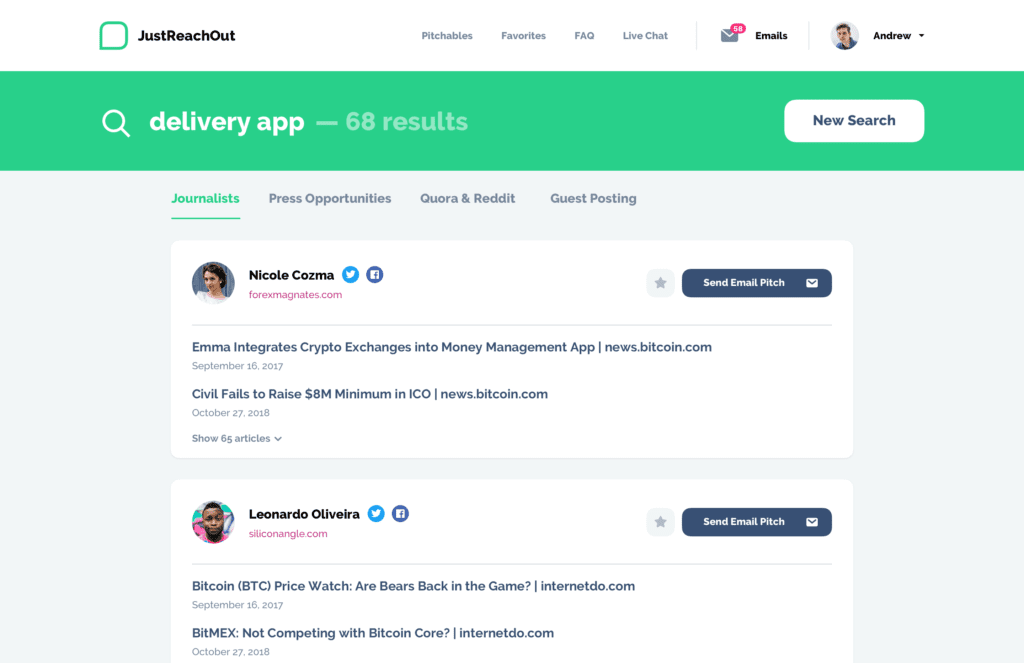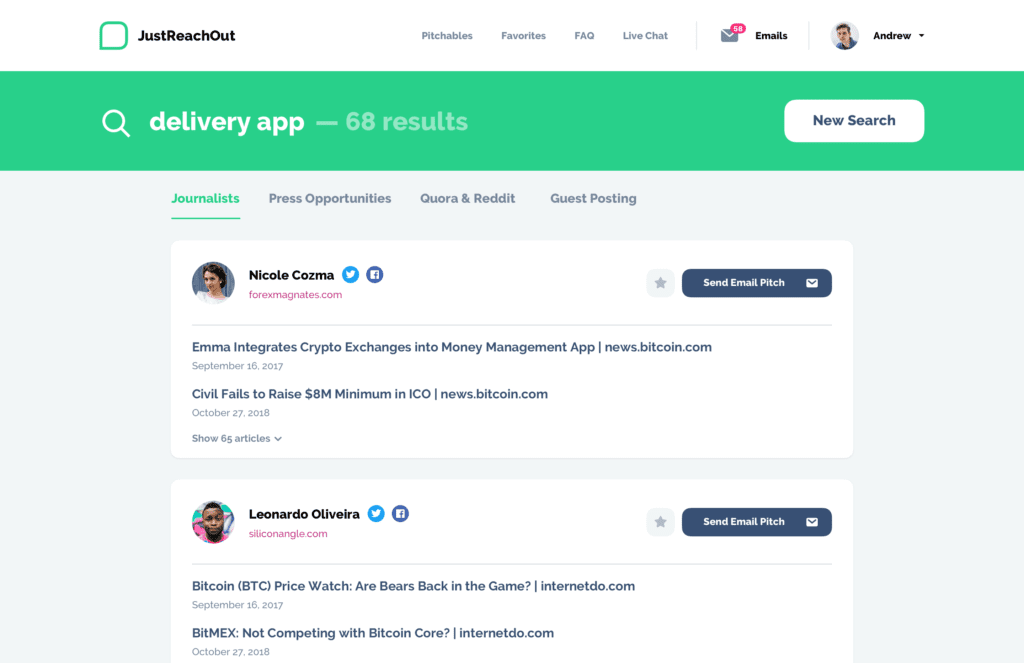 JustReachOut helps you find the specific reasons why a journalist will be interested in your story. We then help you write conversation starters, email pitches and follow up emails, thereby helping you build meaningful relationships with these influencers and bloggers. So when you are telling your story, they are more than willing to hear it.
The software also provides a customizable view of pitch analytics, showing you how to adjust the email pitches, subject lines and overall action plan.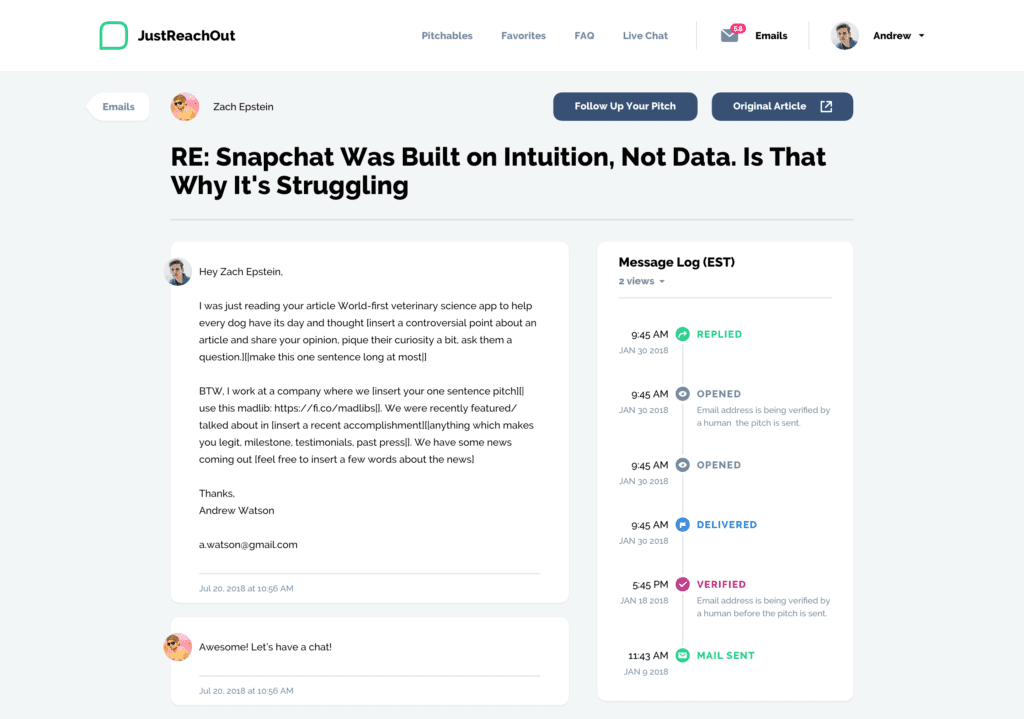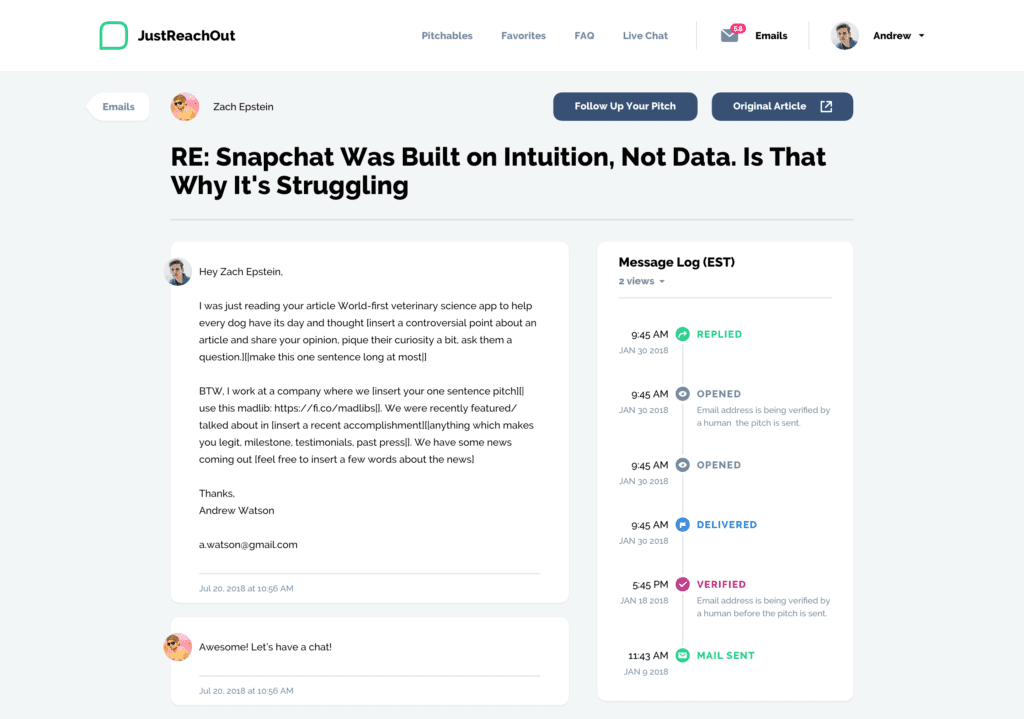 So we help you write your first email[47], revise and optimize your pitch, and come up with new pitch angles. And then?
We do a little magic trick. Pull out our invisibility cloak and slowly disappear.
See, we are not just another PR agency on which you will have depend for your PR success forever.
We give you the initial training, introduce you to the tools so that you can monitor and independently control your campaign, soak up insights from our most successful customers so that you move on to a self-service mode.
Ready to experience the magic in your PR efforts? Schedule a demo[48].
Quick Tip: The tool shows you the most popular and relevant Reddit and Quora discussions. You can significantly increase your exposure, just by leaving a comment.
Pricing: Plans start from $697/month for a single user.
2. ANewsTip
While Google might be helpful in finding relevant journalists – it really can't help you find their contact information.
We can consider ANewsTip[49] as 'Google for PR Outreach'.
The tool is really simple. Just enter a keyword, for example – 'dogs'.