PR for Startups: The 10 Step Process I Use to Get Press (2018 Update)
PRWeb's distribution network delivers your story to around 1200 websites, journalists, bloggers, and social media influencers.
Quick Tip: You can measure the impact of your press releases with stats like click-through traffic and social media shares.
Pricing: Basic plan starts at $99 per news release.
8. Prowly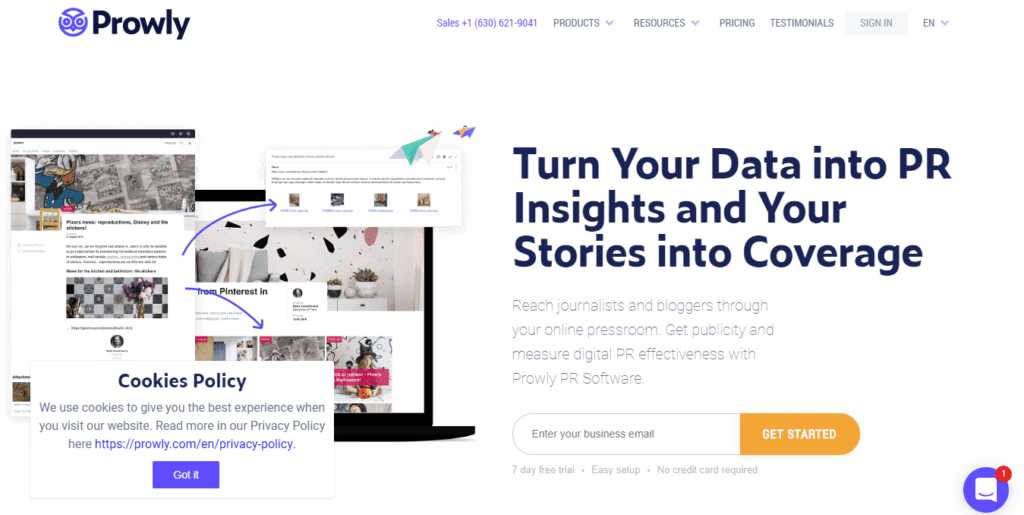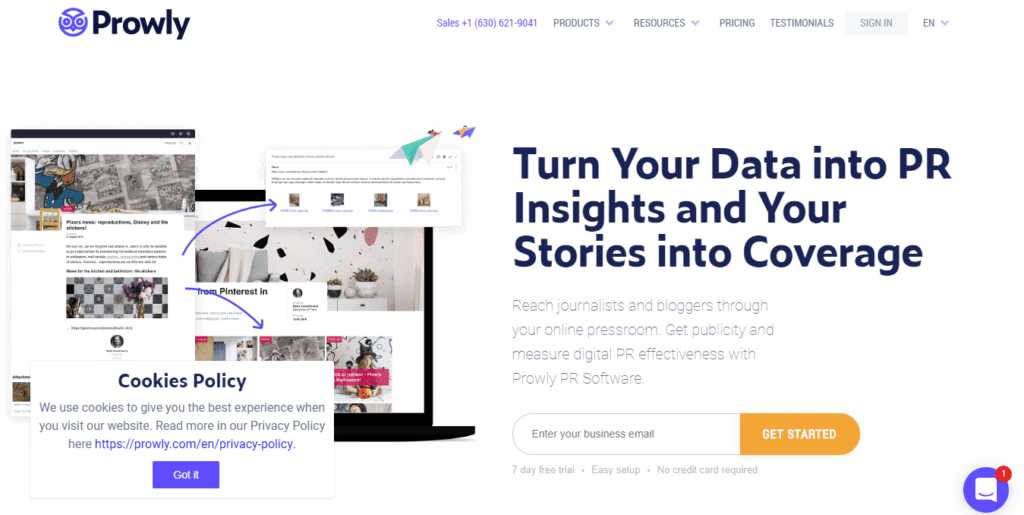 Having a solid brand entity is crucial.
According to Reuters[55], 82% of investors believe that brand strength is vital in guiding them in their investment decisions.
Creating a professional website is a surefire way for your brand to be recognized.
Prowly[56] helps you build an online newsroom, blog, and website for your startup.
Why are online newsrooms important for your PR efforts?
Press rooms house all your press releases, brand logos, and media coverage. They are a great asset for journalists.
How Prowly's press rooms help:
Attracts reporters, which increases your company's chances of being featured in their articles.
Gives journalists background information about your company so they can create well-informed press releases.
Quick tip: You can upload brand assets like logos, pdf, and images on your newsrooms.
Pricing: Plans start from $106/month for a single user.
9. Buzzstream

Don't just rely on journalists for your PR strategy.
You can reach out to other bloggers or influencers to help you spread the news about your company.
For example – Let's say you wrote a guide about how dogs can reduce stress. Create a list of writers that might be interested in this topic through Buzzstream[57].
You can then ask these influencers for a link to your article from their blog. This method helps you get a larger audience…. for free! As a courtesy, you can offer to give them a link back.
Buzzstream helps you create outreach emails[58] (with automated templates) which saves time.
Quick Tip: You can set follow-up reminders, and track progress for every campaign.
Pricing: Plans start from $24/month for one to fifteen users.
10. Cision

If you are ready to invest heavily in your PR efforts – you shouldn't be afraid to bring out the big guns.