PR for Startups: The 10 Step Process I Use to Get Press (2018 Update)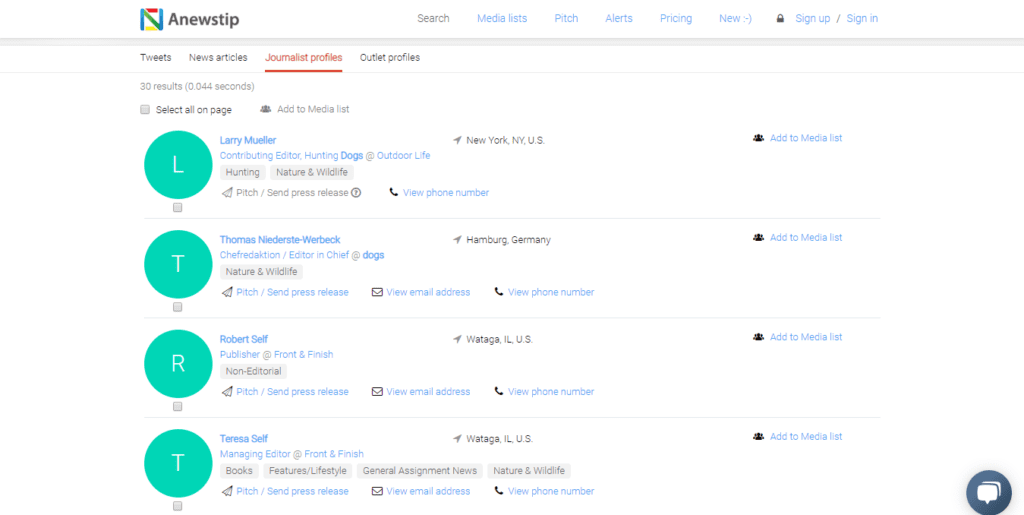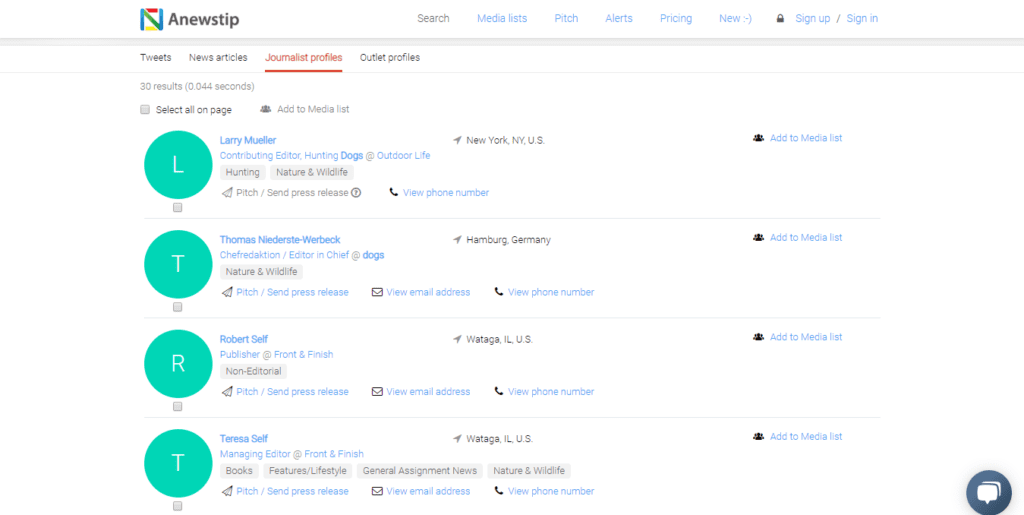 With the search results, you can identify journalists who might be an expert in your category.
Once you find a relevant journalist, you can get to know:
Contact information.
Latest tweets.
Previous articles.
Similar Journalists.
With a comprehensive database of over 1 million media contacts, you are guaranteed to find your writer in minutes.
Quick Tip: ANewsTip has preset contact lists that you can instantly use to connect with journalists in your niche.
Pricing: Plans start from $200/month for one to five users.
3. HARO
Instead of reaching out to journalists, why don't you let them come to you?
HARO[50] provides an alternative to PR outreach.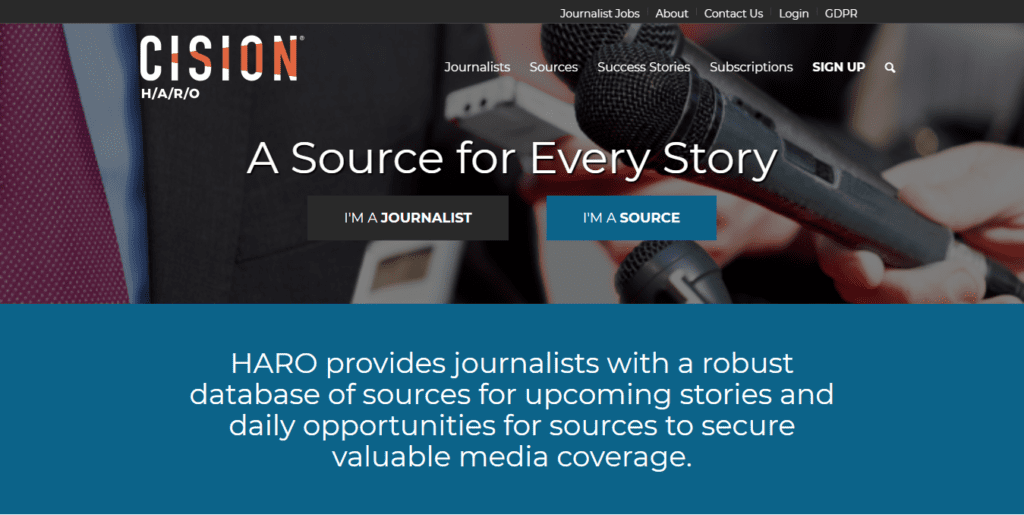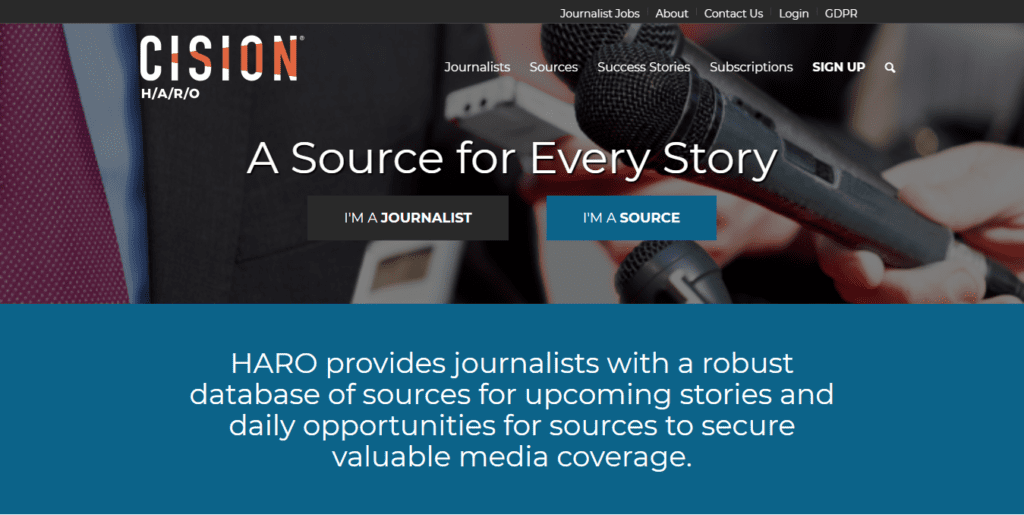 Reporters are always looking for expert sources that can help them with their article.
For example – A reporter needs to write an article about 'Content Marketing'. He creates a request for quotes or tips from experts on HARO. You then receive a request for a source, along with a few questions.
In response, you can send an email answering all of their questions. This gives you a chance to be featured in their article.
Quick Tip: Make sure to include your bio and contact information in your response email – so you can communicate with them in the future.
Pricing: Plans start from $19/month for a single user.
4. SparkToro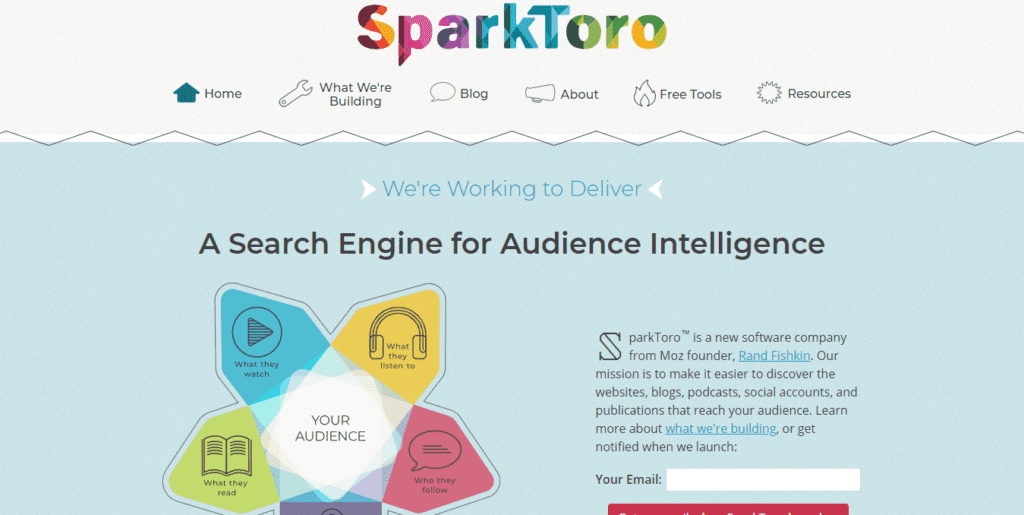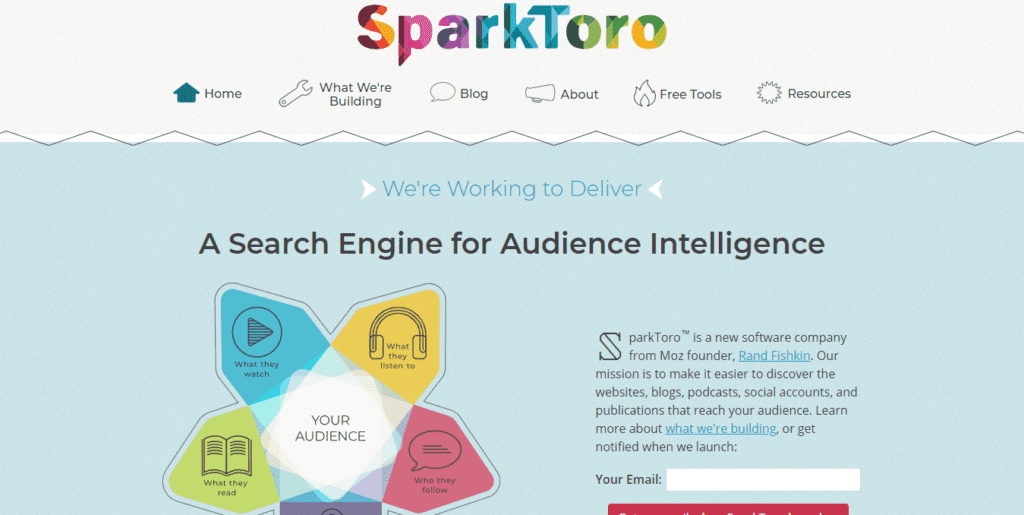 You might be churning out of a lot of content – but getting little to no results.
One of the main problems behind this is that many of your articles and press releases may not connect with your target audience.
Before you even begin your PR efforts, you need to know your audience.
A few relevant content pieces deliver more value to your readers than random news articles.
They help you increase your engagement with your audience to a point where you can have loyal followers!
SparkToro[51] is an upcoming audience intelligence software from Moz founder, Rand Fishkin, that helps you identify what exactly your audience likes.
It could be the podcast they listen to, blogs they read, what influencers they follow, whatever – this information helps you create shareable and relatable content.