PR for Startups: The 10 Step Process I Use to Get Press (2018 Update)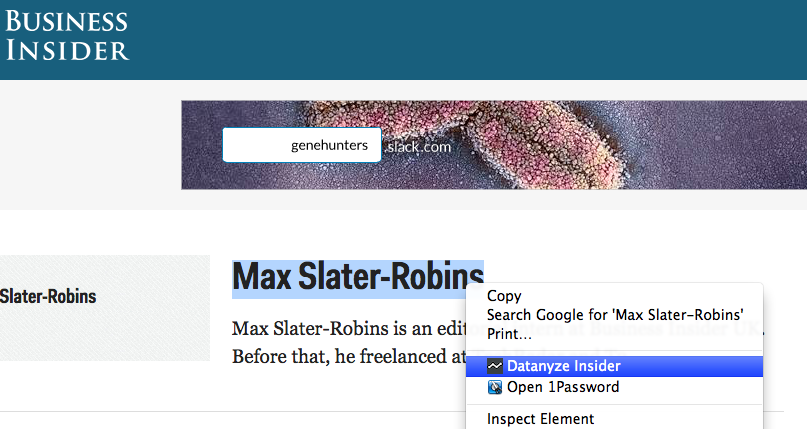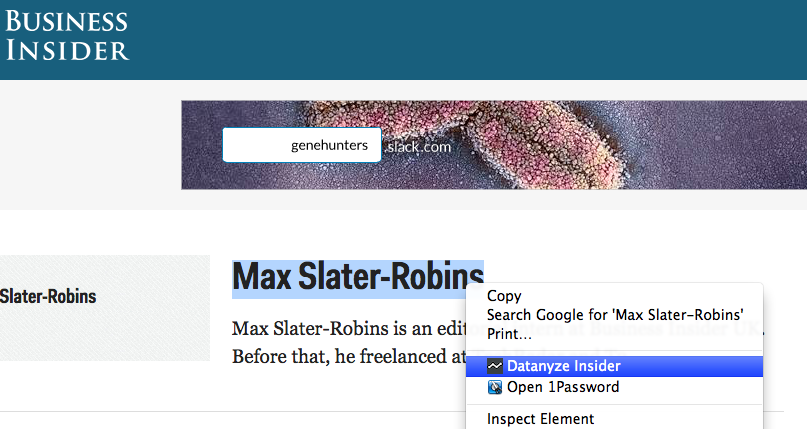 Datanyze pops up a dialog to confirm it has the correct information about the name and the website this person writes for and finds you the email: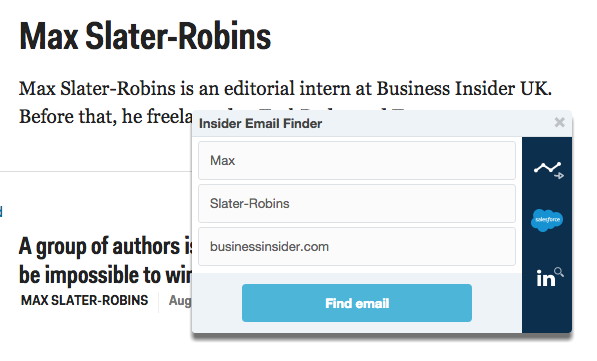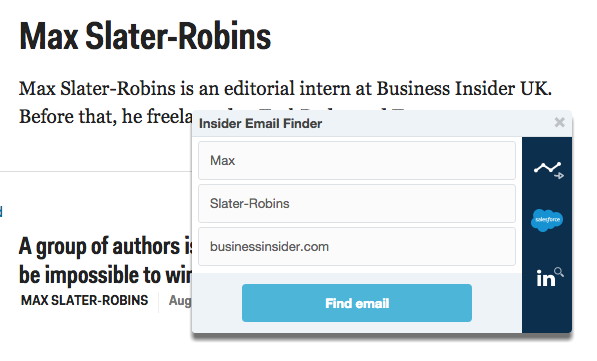 Personally, I use a tool called Interseller[25] as well as AnyMailFinder[26] to find emails associated with a domain. Interseller also has a Chrome extension that finds and verifies email addresses in real time against mail servers, crawled sources, and public APIs.
At this point, you have a list of reporters and journalists you want to contact; you have information about each one of them including their contact info. The next step is to get to know each one of your prospects better to be able to write a kick-ass email[27] pitch.
4. Connect and Network with Journalists
You know how sometimes you go to a website and suddenly an ad for it follows you everywhere? In the ad world, that's called retargeting. And the repeated exposure works by subtly worming the company's way into your subconscious. Well, there's a way you can do that with journalists who have previously never heard of you.
1. Follow the journalists you want to pitch on Twitter from your personal account.
2. If they ask any questions or share an article, leave a meaningful response that relays one of your personal experiences or an interesting piece of knowledge. Don't forget to inject some personality and humor into it to really stand out!
3. If any articles they share is also relevant to your audience, retweet it. Add this tactic to your to-do list so that you remember to do it regularly.
Any of the above actions should give your email pitch a natural intro – crucial when figuring out how to pitch media.
Here's how Greg Pietruszynski from Growth Bots[28] starts off his cold emails:
I'm Greg (@pietruszynski) from Growbots. We have been tweeting about the article you shared: 'The power of personalization'. I did some research and saw that you may be responsible for lead generation at XYZ, so I decided to get in touch.
Following journalists on Twitter and other social media platforms like Instagram also gives you a better idea of their writing style and personality so you can tailor your choice of wording accordingly.