PR for Startups: The 10 Step Process I Use to Get Press (2018 Update)
Quick Tip: While Sparktoro is currently under development, you can use a few free tools from the website including Fake Followers Audit, Trending, and SparkScore.
Pricing: NA
5. Google Alerts
Sometimes, the best way to be heard is by piggybacking on significant trends.
As a news story trends, more people use similar search keywords to learn more about it. Use this opportunity to publish a relevant article.
More search traffic means more views and higher engagement.
Track these trends within your industry through Google Alerts[52].
For example – If you own a pet grooming business, enter a relevant keyword into the Google Alerts search bar. Let's say – 'dogs'.
You instantly receive the top news stories and trends about dogs. Use this information to generate ideas for your next blog post/press release.
Quick tip: You can set up daily email alerts for any keyword of your choice.
Pricing: The tool is free to use.
6. Business Wire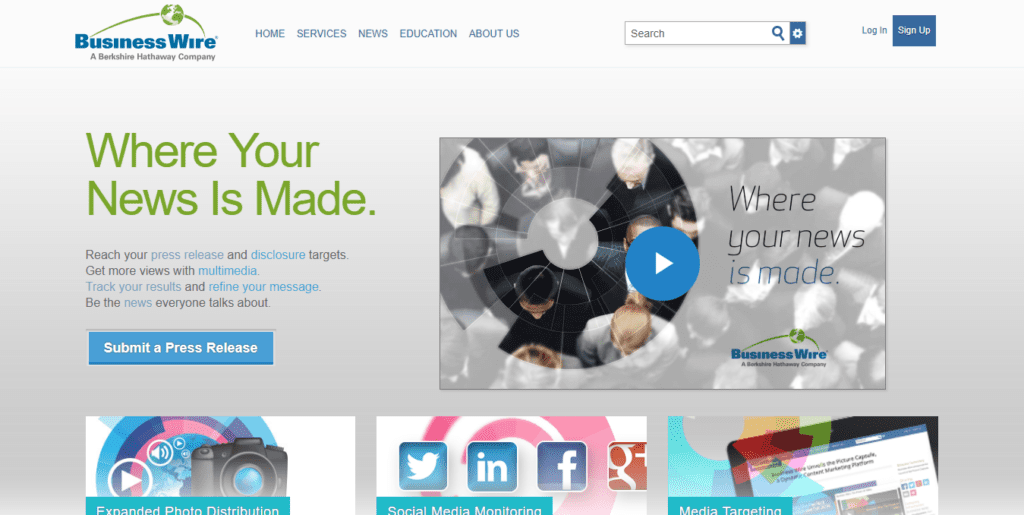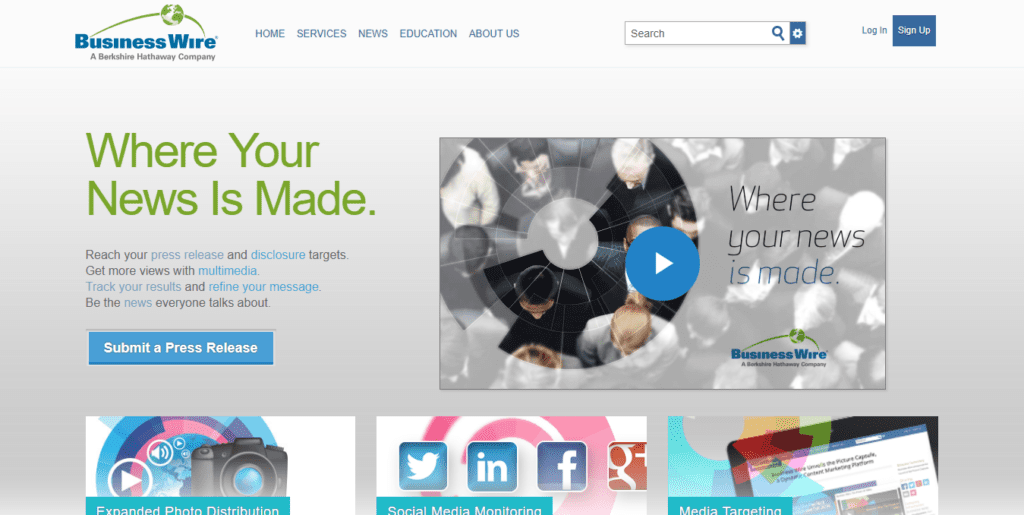 Let's face it – there is an insane amount of content online. Almost every brand has a blog, press coverage, and social media posts.
Your press release might drown in the sea of digital media.
What can you do so that your audience gets your message?
For starters, you can pitch your release to a wide range of media publications and websites.
Business Wire[53] does this for you automatically.
With an impressive network of 89,613 media outlets in 162 countries – Business Wire makes sure that your company announcement is heard.
Quick Tip: You can monitor how well your press release is faring through the 'Analytics' feature.
Pricing: An average press release costs around $325 in US metro areas.
7. PRWeb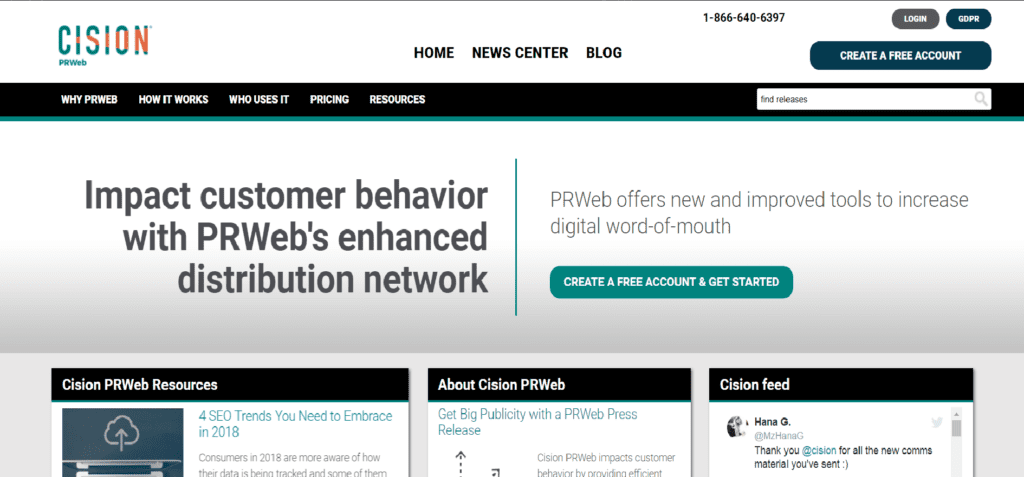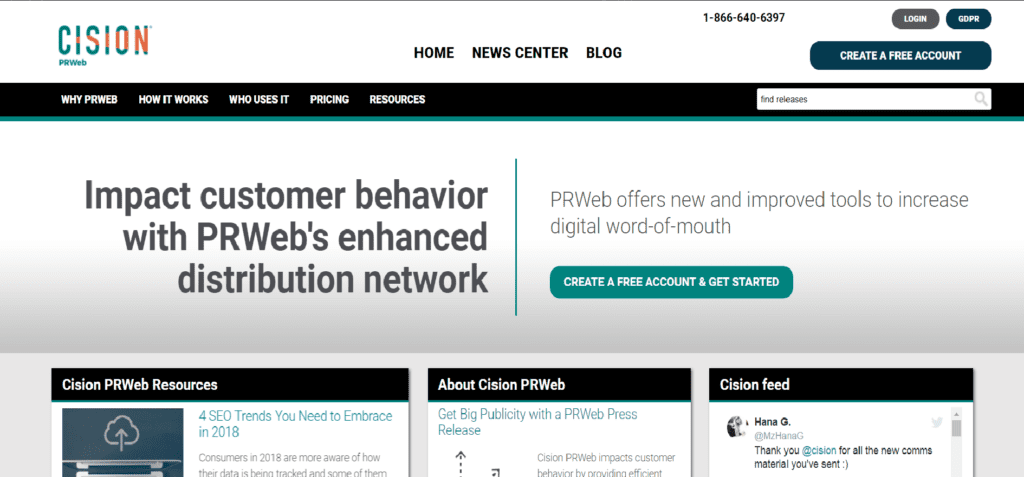 Your press releases shouldn't just talk about your brand. It should drive conversations.
What better way to get people talking about your brand than Social media.
PRWeb[54] is a press release service with a focus on new media (blogs, social media, etc.)
What makes PRWeb different from other distribution networks is that it's incredibly customizable.
With a few clicks, you can upload your content, add photos and videos, including social media links and quotes.