PR for Startups: The 10 Step Process I Use to Get Press (2018 Update)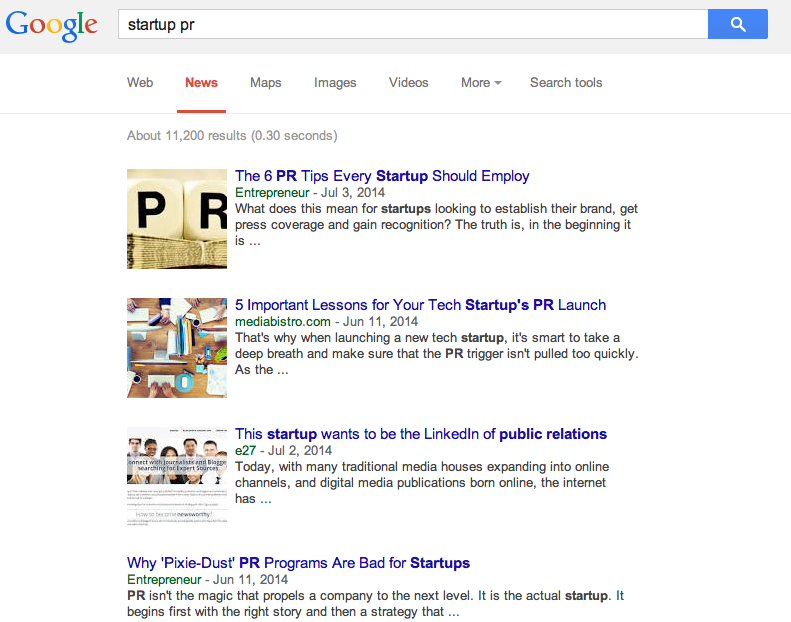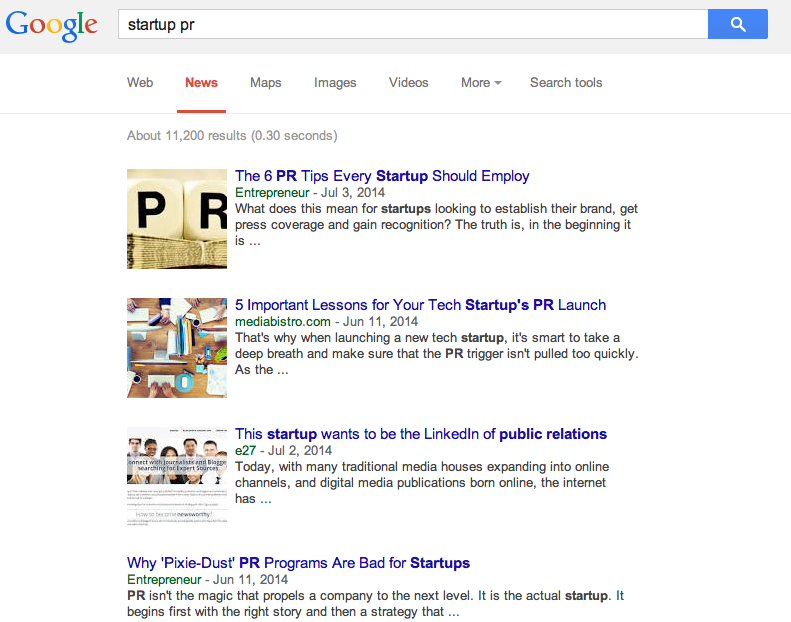 The quality of Google results is not always great. This is what inspired me to build JustReachOut[11]. It's a service that returns much more relevant journalist matches. It also helps you figure out how to do your PR by walking you through a killer email pitch[12].
At this point, you should have a list of articles written about your keyword, your space, your industry, your competitors. Add the links to these articles into a Google Spreadsheet.
In the spreadsheet make sure you have the following columns:
Full name of the reporter
Date of the article
Link to the article
Link to the Twitter profile for the reporter
Any link to the personal website or blog of the reporter (if available)
This will be your ground zero when building media relations.
Now I am a little lazy, so I tend to put a lot of information into the notes section, here is how my version looks:



I like to have at least of 20 reporters in the spreadsheet, so I never run out of targets to contact. This may take a little time, but it builds the base for good PR.
Fill out the spreadsheet with the details just like I did by researching every article and the person who wrote that article. Leave the email column blank for now. We're going to guess them in batches later.
When going through each article, click through to the journalist's social media profile. Only if they cover your field on a regular basis (you see multiple articles written by them on this topic in the last month or two) go ahead and add them to your spreadsheet. For instance, Inc contributor Ed Zitron has written many articles on PR strategy for startups. So, I added him to my spreedsheet: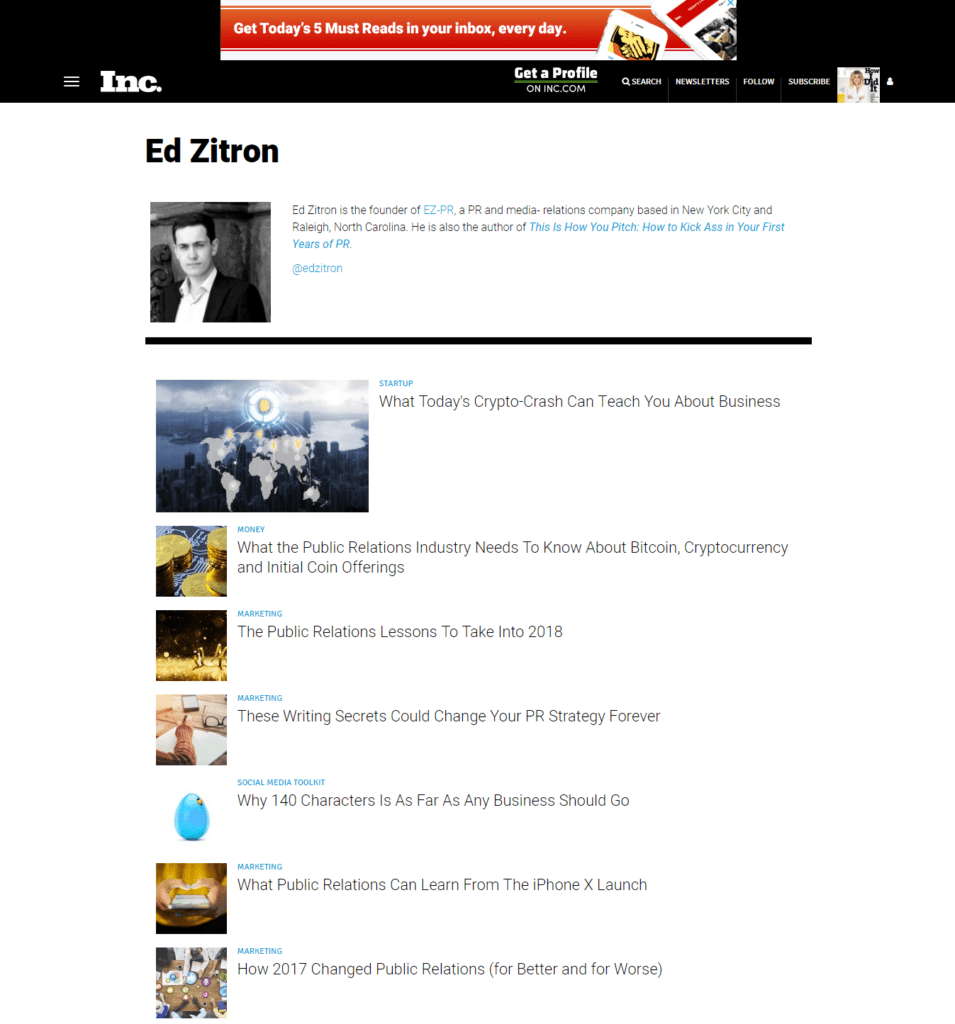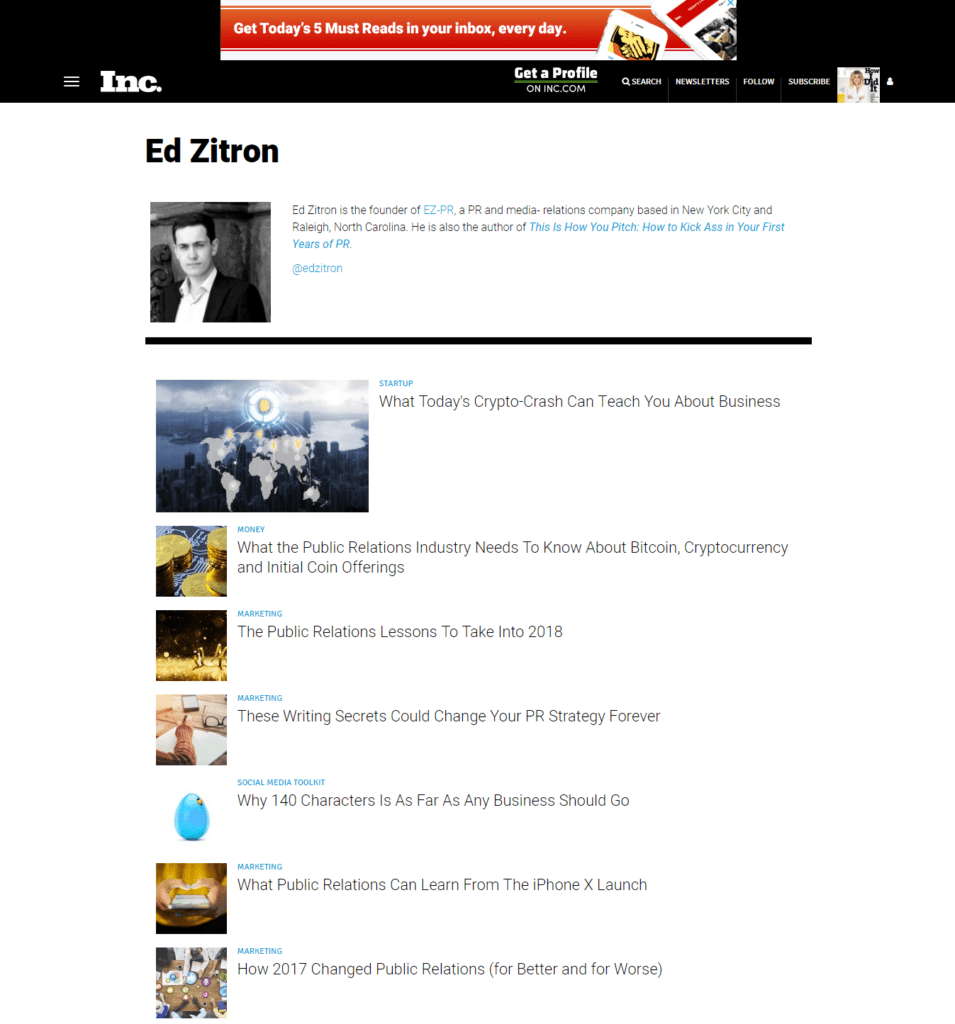 If the article was just a one-off, chances are they may not cover this topic again so it may not be worth the effort to add them to your hit list. BTW some journalists include their email in their social media bios, so it helps a lot to check their bios thoroughly. Giving this part of the process sufficient time is a good strategy.
If they link to a personal website, make a note of it in your spreadsheet. I'll go over where this comes handy shortly.